HOW DO I BAIL SOMEONE OUT OF JAIL?
If you are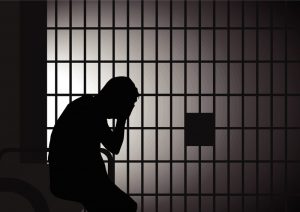 in the unfortunate circumstance of having a loved one in jail, it can be confusing, emotional, scary, and complicated.  This article will address the steps of bailing your loved one out of the Washoe County Jail and then go on to address some general directions of bailing someone out of a different jail.
1.Go to Washoe County Jail inmate search site, washoesheriff.com/inmate-search.php, press     accept terms and conditions, enter their last name in the space provided and hit search.
The Sheriff's website is updated pretty frequently so unless your loved one has been arrested within the last 24 hours, if they are in Washoe County Jail  (also known as "Parr") you will find them using this search.
If you are certain they are in the Washoe County Jail and did not find them on the online search, call the jail at 775-328-3001.
Once you have entered their last name and hit search, the site will give you a list of people with the same last name.  Click on your loved one, and then you will be taken to the page that contains their booking number (which you will need to bail them out), booking date, what charges they were arrested for and the bail amount.
      2. Now that you know their bail amount and their booking number you can pay their bail in three different ways:
a. pay their bail online (instructions are below);
b. go down to the jail in person at 911 Parr Blvd. Reno, NV 89512; or
c. get a bails bonds service to post a bond (go to our blog article "Can I get Someone's Bail Amount Reduced?") for detailed information on this.
     3. For online bail payments, on the Sheriff's website follow these steps:
a. click on the "Detention" option in the "What We do" section;
b. click on the "Inmate Release Procedure" link;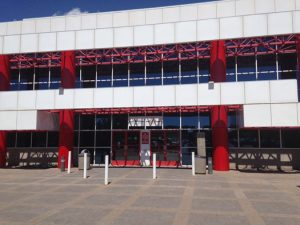 c. then click on the appropriate court (information on this is below) under the "Start Here" Section; and
d. follow the instructions and prompts for the payments section.
The Court your loved one is in depends on where they were arrested and/or where the crime occurred.  If they were arrested in Reno for a crime committed in Reno then the appropriate court is the Reno Justice Court.  The same is true with Sparks, Incline Village, Fernley, and Dayton.  If you do not know where they were arrested and/or where the crime occurred, call the Sheriff's Office at 775-328-3001 and ask what Court they are in.
      4. After you have paid their bail, it usually takes between 1 and 4 hours for them to be released.
If your loved one is not at the Washoe County Jail, look up the jail they are in online and see if there is any release procedure information on the jail's page.  If not, call the jail they are in and asking about release procedure information.
All of this can be very time consuming as well as emotionally depleting.  Nicole N. Ting at Gezelin & Associates is a former criminal prosecutor, knows the criminal justice system and can help you and your loved one if they are accused of a crime.  Contact us for a free consultation at 775-337-9597 or click the Contact link at the top of our website and send us an email.